Newsletter: November 2020
Newsletter-Nov'20


It's that wonderful time of the year again!
A brief history of the Ostrich Feather
 
Ostrich farming started in South Africa in the early 1860's. Ostriches were farmed purely for their feathers. It was a booming industry and Oudtshoorn was internationally recognized as the "Ostrich Capital of the World". Wearing flamboyant ostrich feathers was viewed as a sign of wealth and status by the ladies of Europe. Ostrich feathers were worn in hats, on bags and by wearing boas and other feather-adorned shawls. 

Sadly, after the Second World War and upon the introduction of the motor vehicle to the world – life changed and it also became impractical to wear elaborate hats in the open-top mechanical cars of the day. Suddenly the industry collapsed. The flightless birds would either be set free into the wild or slaughtered for their meat to produce biltong (otherwise known as 'Jerky'). At that juncture, the farmers realized that the ostrich leather would also be viable for the production of handbags and various other ostrich leather products. The use and value of the ostrich feather practically disappeared (until now)! In modern fashion and culture the ostrich feather has become widely used once again - on the runway, at carnivals and for day-to-day glamorous wear. 





It is that wonderful time of the year again!
 
It has definitely been the most interesting year for everyone.  But as we could all agree, we are blessed and grateful to be able to celebrate the festivities after a year of challenges and hardship – happy and relieved to have made it to the other side. To ensure we are all able to spread the Joy of the Season, we are running a proper Christmas Sale!
 
                                                                                  
How are we helping to make it more Wonderful?
 
The Christmas deal is an Online and in store discount - less 40% off all merchandise.  The Sale starts on the 1st of November and will run up until Christmas day. Make sure you don't miss out!!  As shipping needs to be taken into consideration, please be mindful to place orders timeously to avoid disappointment. To be certain that the Christmas presents arrive in time; we advise that you ensure that the parcels leave South Africa by the 20th of November - this way chances of disappointment will be slim.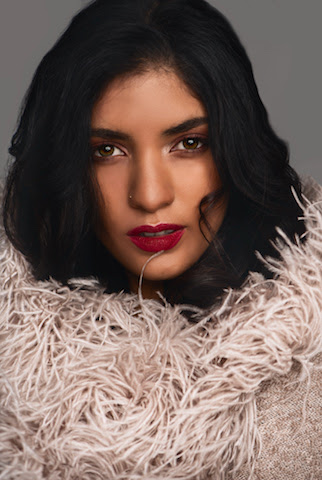 So What is the Deal?
 
The Christmas Sale is on ALL merchandise!
40% Online and 40% In-Store

Spoil your loved ones with a timeless piece from our Online Store this Festive season at www.karooclassics.com or pop into one
of our stores in Stellenbosch or Franschhoek to grab that ostrich leather handbag, belt or wallet you've always wanted. 
It is also the season for Travel - so do it in style!

We might not be able to travel quite so extensively internationally this year, but this should not stop us from exploring our own little hidden gems closer to home. With this in mind, hopefully many of us will still be doing a fair amount of traveling - so why not look good whilst doing it. We sell an extensive range of travel bags in assorted materials and leathers.  If you are shopping for ostrich leather, cowhide and oryx or simply canvas travel bags with leather trimmings – we have it stocked for you!  Browse our Online store and kit yourself out to travel the right way… In style!